Rosselkhoznadzor discussed issues of bilateral cooperation with the UAE Ministry of Climate Change and Environment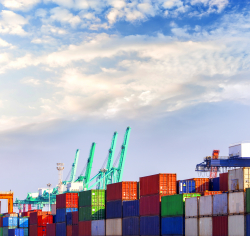 On June 17, via videoconference, Assistant Head of the Rosselkhoznadzor Artem Daushev held talks with representatives of the Food Safety Department of the UAE Ministry of Climate Change and Environment on business cooperation and the intensification of bilateral trade.
During the negotiations, the parties agreed on the mutual expansion of the lists of enterprises supplying products to Russia and the UAE.
In particular, Russia is interested in increasing the number of enterprises that can export poultry, beef and lamb to the UAE.
The UAE, in turn, plans to expand the import of dairy, fish and finished meat products to Russia.
Rosselkhoznadzor draws the attention of foreign economic activity participants interested in exporting poultry, beef and small cattle meat to the UAE and included in the Register of Exporters of IP Cerberus in the country of the UAE with the status "Restricted before obtaining the right to access" to the need to fill out an application for attestation using the link.
In addition, the competent authority of the UAE announced its readiness to conduct a training seminar on filling out questionnaires on the Moccae.gov.ae website for Russian businesses in the near future if enterprises have questions about filling out electronic applications.
Source: fsvps.gov.ru