Kazakhstan will continue to strengthen relations with Russia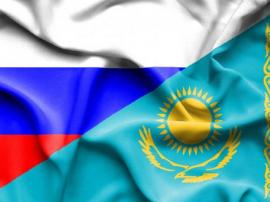 Kazakhstan is determined to strengthen cooperation with Russia, Kazakh Prime Minister Alikhan Smailov said at a meeting with Mikhail Mishustin. He noted that the country sets the task of further increasing mutual trade and investment.
"In the current year, the positive dynamics continues. In four months, the volume of trade increased, amounting to $7.2 billion. Systematic work is underway to develop multifaceted economic ties between our countries. In this direction, it is important to timely implement a comprehensive program of economic cooperation for 2021-2025," Smailov said.
The Prime Minister noted that 13 joint landmark projects in the industrial sector have been implemented in Kazakhstan. Also, 22 more large projects worth almost $4 billion are under development in such industries as mechanical engineering, metallurgy and the chemical industry.
Alikhan Smailov also reminded that Kazakhstan and Russia closely cooperate in regional organizations (EAEU, CIS, CSTO and SCO).
"We consider cooperation within the EAEU as one of the important tools for the dynamic development of trade and economic cooperation for the benefit of our citizens. I am sure that the high dynamics of the Kazakh-Russian strategic partnership will continue to develop in all areas," he concluded.
Russian Prime Minister Mikhail Mishustin, in turn, also said that he considers cooperation with Kazakhstan especially important in the context of anti-Russian sanctions.
"We sincerely value our friendship, good neighborly relations, alliance with Kazakhstan. This is especially important in the current difficult conditions caused by illegal unilateral sanctions of unfriendly states against Russia. Despite the sanctions war unleashed against us, we have ensured the stability of the economy, the balance of the ruble exchange rate, we are actively engaged in the creation of new production and logistics chains, and we are creating appropriate conditions for the implementation of promising projects," Mishustin said.
Source: plusworld.ru